The future of events in a post-COVID era
Startups
The future of events in a post-COVID era
Technologies are playing a crucial role in keeping our society functional at a time when thousands of events have been canceled and postponed worldwide due to the COVID-19 pandemic. With so many uncertainties regarding the future, will these technologies have an impact on the event industry that will go beyond this outbreak?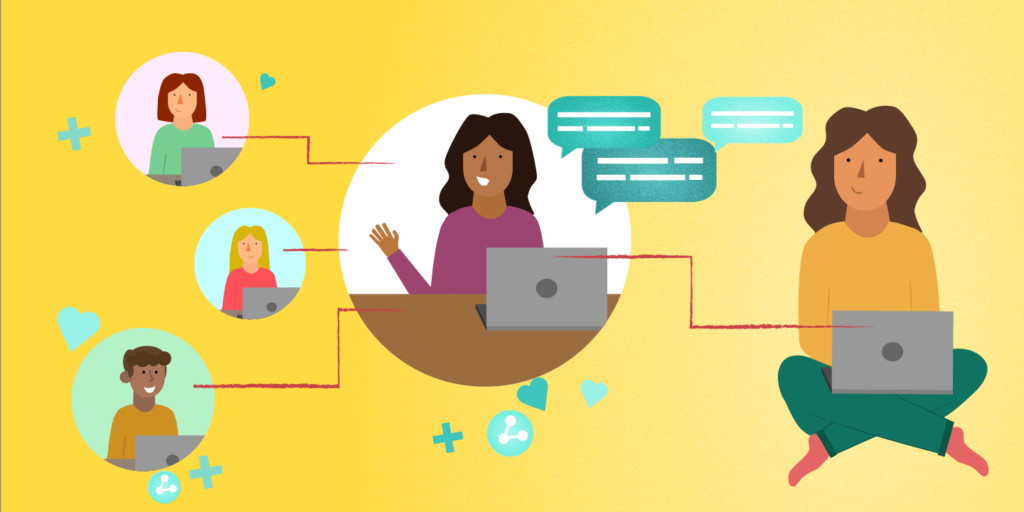 This post is part of a collaborative effort between Startup Portugal, The Next Big Idea, and Sapo24, meant to create relevant content to tackle the COVID-19 pandemic.
Content available in Portuguese.
---
Technologies are playing a crucial role in keeping our society functional at a time when thousands of events have been cancelled and postponed worldwide due to the COVID-19 pandemic. With so many uncertainties regarding the future, will these technologies have an impact on the event industry that will go beyond this outbreak?
The events industry, represented by more than 26 million professionals worldwide, is struggling. With the restrictions imposed by governments on behalf of public health and so much uncertainty about the future, both in the short and long term, many event planners had no option but to cancel, postpone or transform on-site events into digital experiences.
Many event business owners will have the difficult task of exploring new revenue streams to complement traditional ones. First, they have to deal with the phase of the pandemic we are in, where there are still serious concerns about the spread of the virus. Then, they must anticipate a change in people's needs while restrictions will gradually be lifted. Hosting events in a post-COVID-19 world will require major adjustments related to sanitation, disinfection, thermal scanning, and social distancing.
With millions of people in quarantine all around the world and growing concerns about social distancing, the most viable solution to avoid the cancellation of events and minimize the outcome of this decision is to carry them out through digital platforms. This trend is already being adopted by companies in all sectors and the data proves it. According to Eventbrite, business online events increased by 1,100% in April this year. The Socialive video streaming tool also saw its revenues grow 146% in March 2020.
With so many events being forgotten as fast as the virus spreads, many organizers have joined forces to provide online experiences that duplicate reality. Rockwell Automation, an industrial automation solutions company, launched a series of free online events called VirtualConnect. These events mirror the characteristics of a physical business fair as much as possible. The attendee clicks on the place where he wants to go and is immediately transported there, whether it is the main hall, the room with the exhibition stands, or the room dedicated to online lectures and informal conversations with other participants.
Collision, a major technological conference in Canada created by the same team that organizes the Web Summit, also opted for an online format to replace the face-to-face event. Now called Collision from Home, the event will allow participants to watch live conversations from CEOs of tech companies, international policymakers, and global cultural figures. They can also chat and connect with some of the most influential companies and startups in the world through the Collision from Home app. In this conference, 59 Portuguese startups, under the Road to Web Summit program of Startup Portugal, will make the most of the event from the comfort of their homes.
Reinforcing the idea that online events may be a trend in the future, tech giants are currently investing in startups working in the online events industry. Apple bought NextVR, a startup that specializes in virtual reality experiences, like broadcasting concerts and sporting events. Similarly, Paddy Cosgrave, co-founder of the Web Summit, invested in a startup specialized in remote conferences, Hopin, using the company's fund. According to Paddy, online conferences are a trend that will reach the whole world during 2020.
Is the answer in a hybrid solution?
Although virtual events may not have the same impact as an on-site event, a hybrid model can offer a great solution in a post-COVID-19 world. Hybrid events may host the main event in one location, but will also have so-called "satellite events" in other spaces, preventing thousands of people from gathering in the same space.
As people come together for on-site events, companies should focus on providing a virtual event hub (an electronic device that connects multiple computers on a network) to digital participants. Event planners will not only have a production team for on-site events but will also likely have a production team focused only on the virtual experience participants. Before COVID-19, there were not many events that included gamification (using game mechanics to enrich contexts that are not normally related to them), chatbots, chat rooms, online video transmission, virtual reality, and artificial intelligence. However, it seems that this will be the norm in the future.
Technology, besides offering a completely different experience, has some other advantages related to the promotion of digital interactions, like cutting down organization costs and resolving logistical issues. It can also help event planners reach a broader audience which, before COVID-19, implicated significant travel costs. Plus, technology can democratize access to events as digital events can present lower prices for participants. For example, since the event Apple Worldwide Developers Conference migrated online, developers are allowed to participate for free.
It is expected that, even from 2021, the focus will continue to be on the tasks necessary to make on-site events a success, but also on the precautions that need to be taken, in case it has to be canceled. Contracts will be enforced and cancellation terms will be carefully redefined. Suppliers are likely to try to protect themselves from lost revenue, while event organizers will try to ensure that they have insurance to cover the costs of an event that may not happen.
COVID-19 proved that companies focused on planning events should be prepared for any obstacle that may arise. No long ago, a pandemic of this dimension seemed too unlikely. Thus, both the development of alternatives to protect companies in case an event has to be canceled and the creation of digital infrastructure will be essential for anyone who wants to remain competitive in the post-COVID-19 world.
Are future strategies for this sector totally reliant on digitization? It seems so, but only time will tell.
Source: https://24.sapo.pt/tecnologia/artigos/o-futuro-dos-eventos-na-era-pos-covid
Startups
entrepreneurship
entrepreneur
events
online events
startup portugal
COVID-19
Covid19
digital