Empreende XXI
Empreende XXI is a program that helps you create, develop and finance your new business project. If you want to develop your project, this program might be a good option for you. This is a program developed by IEFP, in partnership with Startup Portugal.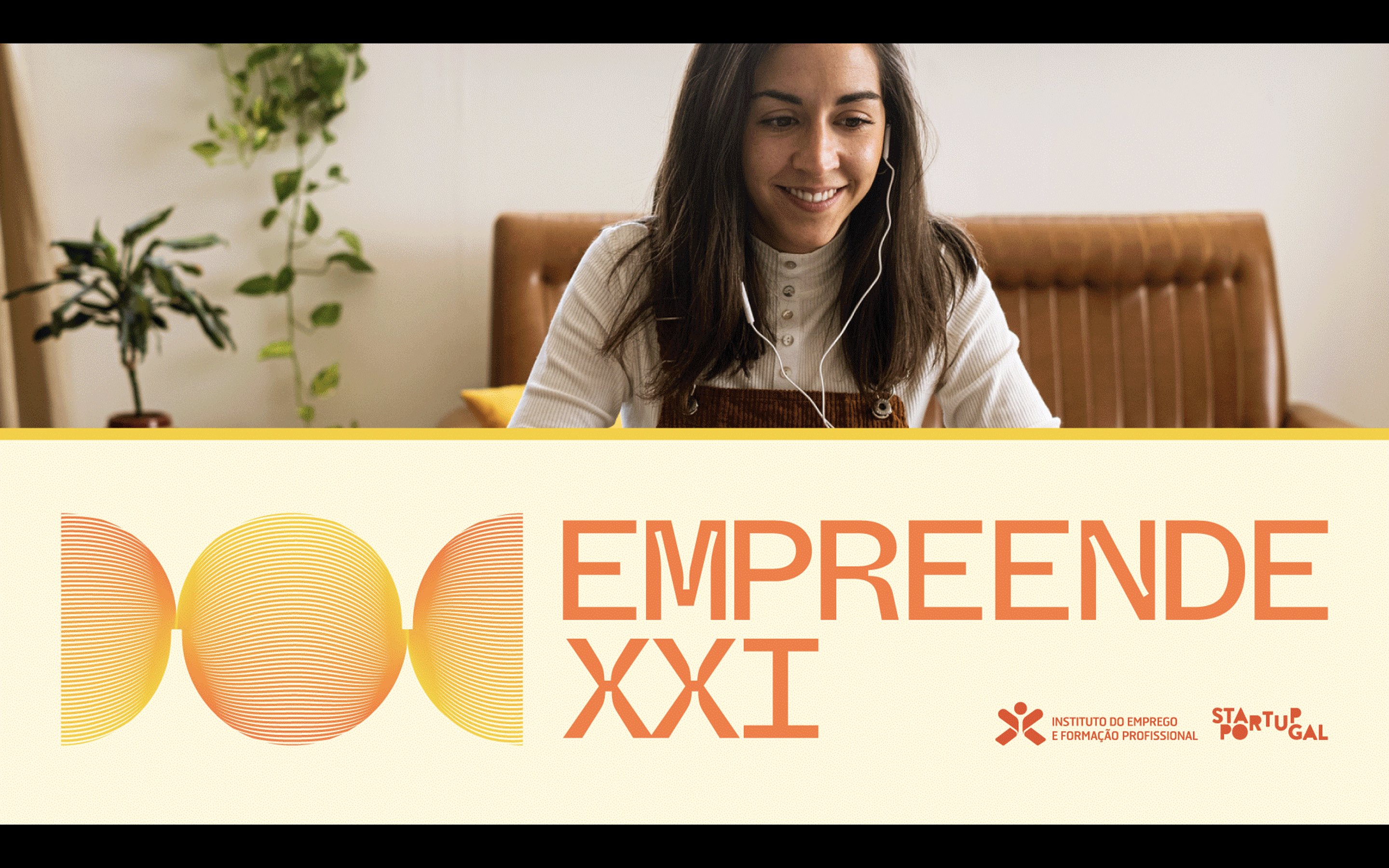 Any person registered with the IEFP who has an economically and financially viable business idea, over the age of 18.
Be enrolled in the IEFP;
Be over 18 years old;
Have the contributory status regularized before the Tax and Customs Authority and Social Security;
Not in default with regard to financial support granted by the IEFP;
Have the situation regularized in terms of refunds under the European Structural and Investment Funds;
National citizens of European Union countries may apply, provided they meet the requirements mentioned in the previous points and have a residence registration certificate and valid identification document (identity card or passport);
Non-national citizens can apply, as long as they have a title that allows them to reside or stay in Portugal and that enables them to register as job candidates.
Present economic and financial viability, measured through the preparation of an investment financing plan and financial statements;
Submit a funding request to the IEFP of no more than 85% of a maximum of 200,000 euros (the project may, however, exceed this total amount);
Do not include, in the investment to be made, the purchase of share capital in an existing company;
Projects must maintain the company's activity and ensure the creation of the respective full-time job for the promoters receiving support, except in cases where a part-time job has been approved by the IEFP, for a period of no less than two years, counted from the date of signature of the acceptance term.
Roadshow Empreende XXI
During October 2022, the Startup Portugal team did a roadshow to explain how the program works.
Subscribe to our newsletter to find out all about upcoming events related to Empreende XXI.
If you have questions, you can find out more through empreendexxi@startupportugal.com.