Amália Rodrigues: an inspiration for all entrepreneurs
Startups
Amália Rodrigues: an inspiration for all entrepreneurs
In the year of Amalia's 100th birthday, it's worth to take a look at her career. Some might say she wasn't an entrepreneur but, we have to agree, she would certainly have a lot to teach today's entrepreneurs.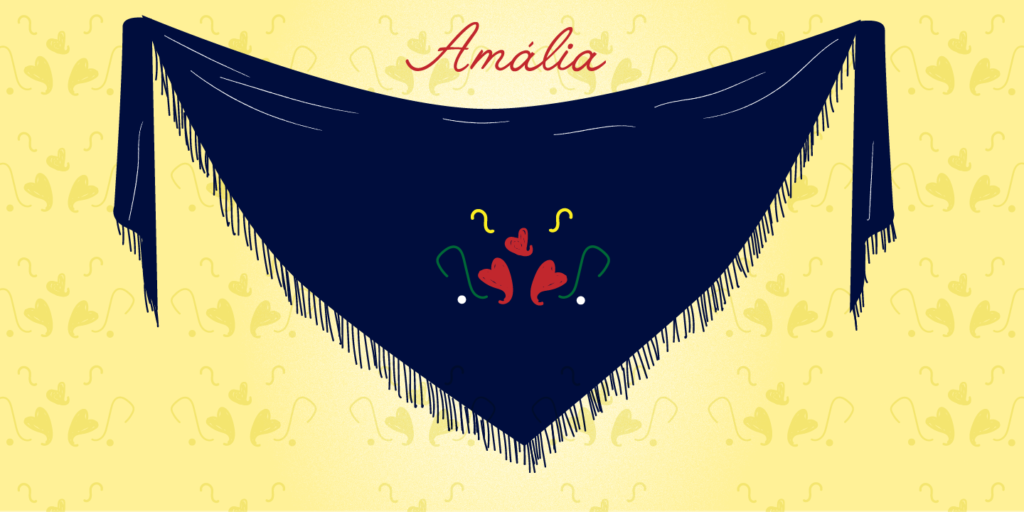 This post is part of a collaborative effort between Startup Portugal, The Next Big Idea, and Sapo24, meant to create relevant content to tackle the COVID-19 pandemic.
Content available in Portuguese.
---
In the year of Amalia's 100th birthday, it's worth to take a look at her career. Some might say she wasn't an entrepreneur but, we have to agree, she would certainly have a lot to teach today's entrepreneurs.
When we, Startup Portugal, decided that, as many others, we would also mark the centenary of the fado singer Amália Rodrigues, we contacted her House Museum  to better understand if the greatest Portuguese singer of all time was also (and in her own way), an entrepreneur. We were immediately warned, "Amália did not see herself as an entrepreneur and would not like this label". Of course, we will respect that, but we still believe that this woman will always be an example of innovation, ability to adapt, perseverance and vision.
Her idea was reinforced while visiting this house, located in Rua de São Bento, in Lisboa and which was her residence in the last 44 years of her life.
Born in July 1920, Amália is known, above all, as a fado singer, and is even considered by many as the Voice of Portugal. This title is awarded to her for her vast career, both in Portugal and internationally, as a fado singer and beyond.
Turning her last address into a museum was an explicit will of the singer. She wanted not only to share her most intimate and personal side, but also to continue to promote Fado and the Portuguese culture. Known as the yellow house the only reason it is not exactly the same way as she had left it, is because, throughout the visit, we find dresses, jewelry and prizes that it would not have been normally exposed in the current way, as were are told. Still, it's easy (and fascinating) to understand how her life was. Accompanied by a guide, while seeing the various corners where Amália would sung, record albums, celebrate and store her vast collection of dresses and shoes, we were also told about curiosities of her day-to-day life,  her second husband (with whom she shared this house until the end of her days) and also of her parrot Chico , who is still alive and complains about the music to which he is given to listen if it's not Amália. The house can be visited every day, except on Mondays and public holidays, and also promotes weekly fado sessions.
Long before the so-called yellow house, Amália, who only completed her education up to the third class, lived with her grandparents in Lisbon and at the age of 11 started working as an embroiderer, having also been an ironer and factory worker. She also began to entertain those around her with her singing, at a very young age.
The definition of entrepreneurship is often associated with business, and perhaps that is the reason to believe that Amália would reject the label. However, the definition is not limited to that. It is considered an entrepreneur  those who, among other things, innovate, takes risks, remains independent, has leadership charisma, adaptability, recognizes opportunities, accepts challenges and marks the difference.
Today, on the centenary of her birth, there is no doubt: Amália Rodrigues made a huge difference. In fado, in the world of entertainment and even in her personal life. A life that, we need to remember, started during the Estado Novo period and, therefore, in a very conservative atmosphere.
Amália innovated fado in various ways. On costumes she would wear in her performances as they were totally black, contrasting with that was used by other artists of that time. They would also wore a black robe, but always with colourful dresses underneath; and also on the way she sang fado.
Amália brought great portuguese poets to the genre, singing poems by Camões, by David Mourão Ferreira, Pedro Homem de Melo, Alain Oulman, among many others, and gave a new life to the so-called fado-song, such as the "Fado of Jealousy" or "The Seagull". Purists would state that was not real fado, yet, today, it is perceived as emblematic.
The criticism she received for introducing Camões into her repertoire shows not only her ability to take risks, but also how independent she was while deciding what, as we call it in economic language, her final product would be. On the other hand, the way these choices influenced the current way of singing and listening to fado is proof that Amália was a visionary and that her charism is everlasting.
The singer also showed a capacity to adapt to her audience (or as we would call it, to the market). An example of this is the fact that the most international Portuguese artist spoke several languages. Not only she was taking the Portuguese language and poets worldwide, but she would also sing local songs, conquering even more audiences across borders. Also, despite the brand image she was cultivating, she made an exception to the usual black of her garments, when, at the Hollywood Bowl in Los Angeles, USA, in 1966, she dressed in bright colours. After all, the artist, 158 centimetres tall, could not go unnoticed in the midst of all those orchestra musicians wearing dark gala coats that were playing with her.
We celebrate her birthday today, July 23rd, because it's the day she was registered. In fact, Amália's true birth date remains a mystery. She was told by her grandmother that she was born with the cherries season (the reason why she had her dining room decorated with cherry drawings). It is known that the cherry season can go from May to July, so uncertain, Amália chose to celebrate on July 1. She had the theory that, because it was the beginning of the month and close to payday, she would receive more gifts. Amália might not be an entrepreneur, but one thing is certain, she knew how to capitalize her circumstances.
Source: https://24.sapo.pt/atualidade/artigos/amalia-rodrigues-uma-inspiracao-para-todos-os-empreendedores
Startups
startup
entrepreneurship
entrepreneur
startup portugal
Amália
inspiration