From urban agriculture to sustainable tourism. Portuguese startups at the forefront in combating climate change
Startups
From urban agriculture to sustainable tourism. Portuguese startups at the forefront in combating climate change
Climate change and global warming are considered to be the most urgent issues of our time. There are many companies that have been developing new solutions that aim to contribute to a more sustainable future and to avoid a climate catastrophe. These are Portuguese.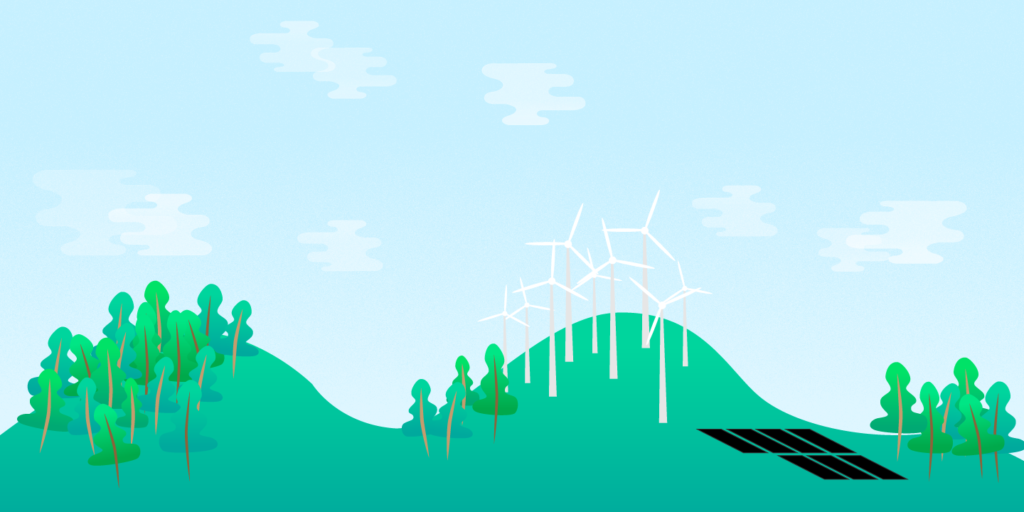 This post is part of a collaborative effort between Startup Portugal, The Next Big Idea, and Sapo24, meant to create relevant content to tackle the COVID-19 pandemic.
Content available in Portuguese.
---
Climate change and global warming are considered to be the most urgent issues of our time. There are many companies that have been developing new solutions that aim to contribute to a more sustainable future and to avoid a climate catastrophe. These are Portuguese.
With the world focused on combating Covid-19, the problem of climate change has been overlooked. However, all threats related to the climate emergency remain very real: rising water levels, extreme weather phenomena, species extinction, threats to food production and human health, among others.
Without drastic measures today, adapting to the impact of climate change in the future will be more difficult and more expensive. With this in mind, the Portuguese entrepreneurial community has not given up and continues to develop innovative products and services that contribute to a more sustainable and ecological future.
These are some of the Portuguese solutions to help fight climate change.
Noocity
Noocity was founded in 2013 in Porto by José Ruivo, Pedro Monteiro and Samuel Rodrigues. This startup focuses on the development of smart products and services for the practice of domestic urban agriculture. The company wants to train urban farmers to grow more and better food anywhere, in a practical, efficient and ecological way. This startup has already created a "presidential garden" at the Palace of Belém and an organic urban garden at the headquarters of the United Nations Educational, Scientific and Cultural Organization in Paris.
Planetiers
Planetiers is a sustainable online market founded by Sérgio Ribeiro and Carlos Carvalho. This platform works like Booking, Airbnb or Farfetch, but adds brands and services that are environmentally responsible, introducing them to the community. It is free, both for users and sellers.
Bios
Bios is a Portuguese startup founded in 2019 by Michael Parkes that promotes the cultivation of plants using wasted energy flows that reduce the CO2 footprint through circular technology. This company is developing an innovative concept, funded by the Calouste Gulbenkian Foundation, which combines building energy management systems with agriculture in a controlled environment as a way to achieve carbon neutral buildings.
Flow
The GoWithFlow mobility technology was born in 2010, when CEiiA (Center for Engineering and Product Development) participated in the MOBI.E municipal mobility program. After the energy distributor Galp acquired a majority stake in the company at the end of 2019, it was officially called Flow. Today, the company manages thousands of vehicles, electric vehicle charging stations and end users in various software and service implementations in companies and communities around the world.
The Bam&Boo Toothbrush
The The Bam&Boo Toothbrush is a Portuguese brand of bamboo toothbrushes founded in 2017 by Fernando Ribeiro and Nuno Catarino. The Bam & Boo toothbrush is made from 95% renewable sources and is 95% biodegradable, asserting itself as a sustainable and ecological alternative to toothbrushes made from 100% plastic. Currently, the company sends its sustainable toothbrushes to more than 60 countries, with 85% of sales being outside Portugal.
eCO2Blocks
CO2Blocks is a spin-off from the Universidade da Beira Interior founded by Pedro Humbert, Vitor Sanches and Alan Cunha. This startup's mission is to develop and produce sustainable building materials, with high performance, low cost and based on industrial waste. In order to make the cement industry more sustainable, they developed building blocks made from waste and non-potable water. This idea won the Manuel António de Mota Prize and the ClimateLaunchpad in 2018.
EP Circle
EP Circle is an innovative technological startup that aims to improve energy certification services, making them simpler, faster, more accurate and more reliable. Its solution is based on a mobile application that collects data on site combined with a last generation energy calculation mechanism deployed in a cloud, which uses high-precision data and images from satellites. In 2018, this startup was awarded the European Commission's Seal of Excellence.
Builtrix
Founded in 2016 by Javad Hatami, Builtrix aims to make energy data accessible and understandable to everyone. This startup helps to improve water and energy management, operational performance and financial health of buildings. It is an energy tracking, analysis and evaluation platform designed for commercial buildings that helps to track and assess energy consumption in individual buildings, as well as the entire building portfolio.
Live Electric Tours
Live Electric Tours, founded in 2017 by Luís Lucas and Djalmo Gomes, is a startup focused on tourism. It is a self-drive experience in 100% electric vehicles for tourists equipped with internet and a camera that allows you to share the entire experience live on social networks. This year, the Portuguese startup won the award for best startup in the world in the Sustainability in Tourism category in the edition of the international startups competition "Tourism Startup Competition", organized by the World Tourism Organization.
Startups
startup
startup portugal
climate change