The Portuguese entrepreneurial ecosystem continues to stand out internationally
Startups
The Portuguese entrepreneurial ecosystem continues to stand out internationally
Portugal has been distinguished by international institutions for its thriving entrepreneurial ecosystem and constant promotion of technological development and innovation.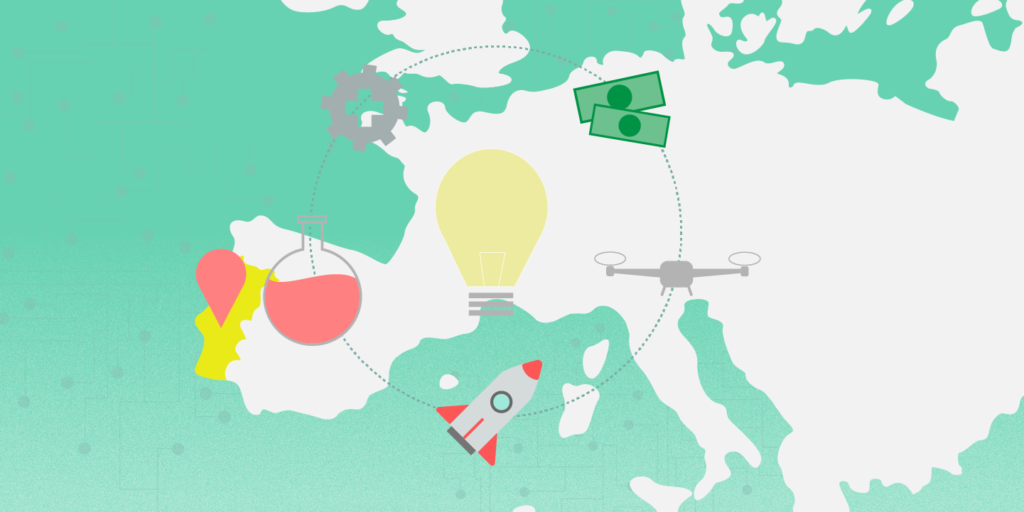 This post is part of a collaborative effort between Startup Portugal, The Next Big Idea, and Sapo24, meant to create relevant content to tackle the COVID-19 pandemic.
Content available in Portuguese.
---
Portugal has been distinguished by international institutions for its thriving entrepreneurial ecosystem and constant promotion of technological development and innovation.
After being highlighted this year in a report by the World Bank as one of the top 40 best countries to do business, Portugal was also classified by the European Innovation Scoreboard 2020 the 12th most innovative country in the European Union – Portugal's best position ever in this international ranking.
Besides the availability of capital and investment for startups in various stages, Portugal also has a wide network of specialized organizations and large university centers and research communities which continuously promote technological development. Portugal also has a "very high" level of English proficiency, according to the 2019 EF English Proficiency Index (EF EPI). The country is ranked 12th in the index, joining a restricted group of countries rated with the highest grade.
The Portuguese ecosystem also has several players whose main goal is to provide opportunities for the Portuguese entrepreneurial community as well as share experiences and mentoring. At a local level, we have incubators, accelerators, and consultants focused on technological innovation available to help entrepreneurs develop their ideas. For example, the Hub Criativo do Beato, an innovation center that will welcome 3000 people dedicated to the future of technological and digital innovation, is being built in Lisbon. At a national level, Startup Portugal works on the development of the Portuguese entrepreneurial ecosystem and acts as an intermediary between government, entrepreneurs, incubators, and accelerators.
All of these factors have played a role in the development of startups with Portuguese DNA that are authentic success stories. There are currently three unicorns in the national territory: Outsystems, a software application development platform; Talkdesk, an enterprise cloud contact center; and Farfetch, a luxury fashion e-commerce company.
The Portuguese entrepreneurial ecosystem goes far beyond these great technological unicorns. Our country has many startups with international distinctions in different fields of activity. Earlier this year, for example, the Portuguese startups HiJiffy and Live Electric Tours won in two categories of the Global Tourism Startup Competition, a competition from the World Tourism Organization, that distinguishes innovation and sustainability in tourism activities.
We should also highlight that Lisbon is one of the main Portuguese hubs of entrepreneurship. Besides its growing community of innovative foreign companies, such as Fujitsu, Siemens, Amazon, and Microsoft, among others, Lisbon was also classified this year as the 12th best-emerging ecosystem, according to Startup Genome's Global Startup Ecosystem Report 2020.
Another element that strengthened Portugal's image on the international scene is the Web Summit – the largest European technological conference – which has been held annually in the Portuguese capital since 2016. This conference "showcases this image of Portugal and is a unique opportunity to reinforce its position as a country open to investment and knowledge", says Pedro Siza Vieira, Minister of State, Economy, and Digital Transition.
All of this contributes to the idea that Portugal is a country that values technological development and innovation. Finding solutions to the problems that arise is essential for any country, especially in difficult times like the coronavirus pandemic. In April, Portugal was classified by the Organization for Economic Cooperation and Development (OECD) the country with the most innovative projects to fight Covid-19. OECD data shows that there were 148 creative solutions worldwide, 17 of which in Portugal.
This international image of the country, as an innovation hub, is the result of a long journey of achievements in different levels and the continuous commitment to technological development through various local and national entities that promote the Portuguese entrepreneurial ecosystem.
Startups
startup
entrepreneurship
startup portugal
Portugal
Portuguese ecosystem