Is Clubhouse the app entrepreneurs needed?
Startups
Is Clubhouse the app entrepreneurs needed?
By now, it is difficult not to have heard of Clubhouse. The new social network has been mentioned in radio programs, chronicles, publications and in the most varied conversations between friends. Several public figures have already mentioned it on their shows or on their other social networks.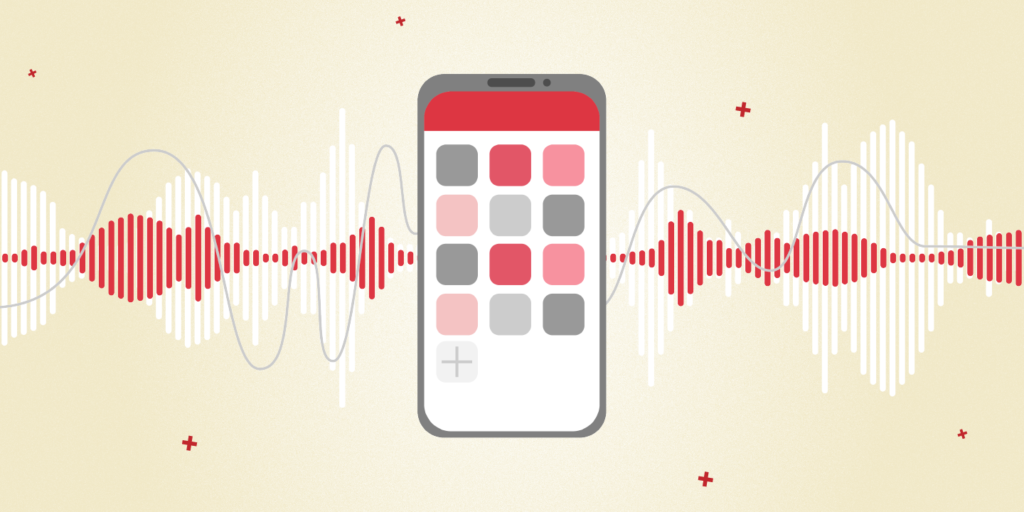 This post is part of a collaborative effort between Startup Portugal, The Next Big Idea, and Sapo24, meant to create relevant content to portuguese ecosystem.
Content available in Portuguese.
---
What is the Clubhouse?
The Clubhouse is a real-time audio platform. In other words, it is a platform where there are no messages, there are no written publications, and nothing remains for posterity. Each user can create a "room" to chat about any topic and it won't be recorded. These rooms are divided into two groups: those who are talking and those who are listening. It is possible to see the entire list of participants, with one moderator (or several) having the ability to select participants to move from one group to another.
For the meantime, the platform is only available for IOS [exclusive operating system for Apple products] which means that it is only accessible through devices such as iPhone with IOS version 13.0 or later, iPad with the same version of the operating system and iMac 11.
Another characteristic of the platform is that, in theory, it can only be accessed through an invitation from another existing user – the number of invitations per user is limited. Many are the ones who believe this to be a marketing strategy, giving it an exclusive club feeling. However, if you have not received an invitation, you can "reserve" your username. When you do it, you will get on a waiting list and, since the app requires access to the contact list of the phone on which it is installed, if someone who already has your contact is on the platform, it will receive a notification that allows to approve your entry without having to spend an invitation.
Advantages for entrepreneurs
One of the reasons why the application has been such a hot topic is the fact that it makes it possible to reach people and celebrities that normally you would not have access to. Elon Musk is said to be responsible for triggering the popularity of the platform, after having created a room where he talked with the CEO of Robinhood, recently involved in controversy in the GameStop case. Also, it has been possible to jump from room to room and listen to people like Paddy Cosgrave, CEO of Web Summit, or Kevin O'Leary, Barbara Corcoran, Daymond John (from the famous Shark Tank show) or Tim Vieira (from the Portuguese version of the same program).
In many of these "rooms", moderators allow several people to talk or ask their stakeholders through the "Raise hand" tool, as was the case in the room where the sharks in the Shark Tank program were speaking.
In addition to many of these public figures, the Clubhouse is increasing its popularity with many entrepreneurs, marketers, journalists or simply curious people. Since entrepreneurship is already a very lonely job, this isolation is now aggravated by lockdown, the platform has proved to be an important networking tool, where it is common to hear people sharing ideas, advice, stories and where it is also possible to listen to partnerships being made.
Despite the fact that the number of users increases exponentially, the fact that it requires an invitation and an IOS device continues to make it an application with a limited number of users, which makes it still very possible to reach everyone.
Similar to other social networks, it also allows you to follow and be followed. Currently, the increase of user's popularity on the platform is still a very organic process. All it takes is to speak in a "room" to get some followers. Because of that the quality of the information shared is high.
Disadvantages
In addition to not being an inclusive, the Clubhouse has revealed other limitations.
Many users complain about the addictive nature of the platform, with some revealing that they spend up to 9 hours a day listening or talking. Since none of the conversations can be recorded, there is a fear of missing out leading to many people not being able to leave the application.
Not allowing text messages to be exchanged forces people to talk to each other, which is one of the success factors of the application; on the other hand, there is a recurring complaint by users who want to exchange contacts or links, correct or add information without interrupting anyone who is speaking or communicating privately.
The application consumes a lot of energy so many users also complain about having to recharge the phone more frequently since they use it.
With the participation of large audiences, many profiles are beginning to emerge with the sole objective of selling something, which ends up reducing the quality of some connections.
Regardless, at a time when people feel isolated due to the restrictions of covid-19, or that many reaches Zoom fatigue, the Clubhouse allowed an opportunity for those who want to socialize and talk, without worrying about the image and without having to look for long hours at a screen. The platform replaces conferences, offering a "space" for specialists and lecturers to speak with engaged audiences and offers networking possibilities that they normally would have in face-to-face events.
We still can't say if the app is here to stay or whether it will be short-lived. But right now, the application is clearly filling a void for many and it is a stimulating way for entrepreneurs to learn, share ideas and increase their contact list.
Every Thursday, at 3:30 pm, members of the Startup Portugal team make themselves available in a session in order to answer any questions about entrepreneurship that may arise. If you are already a user, fell free to join.
entrepreneurship
entrepreneur
Clubhouse
networking
events
online events