Creating a startup: fail quick, succeed faster
Startups
Creating a startup: fail quick, succeed faster
MyCareforce, a startup that created a new platform to streamline the process of scheduling nurses' shifts, tells us the journey of creating a startup, getting an investment round just after 2 months of its creation and share some of their day-to-day challenges.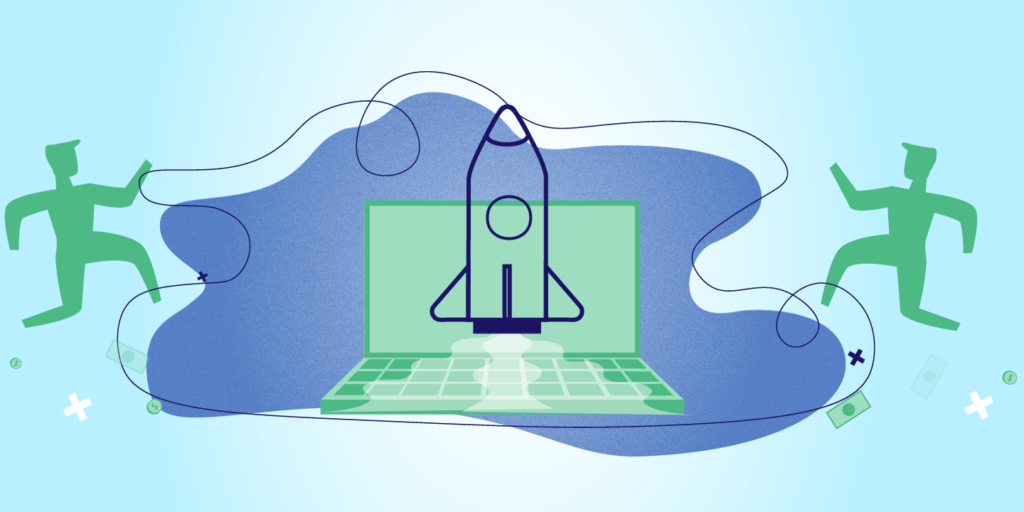 Content available in Portuguese.
---
Pedro Cruz Morais and João Hugo Silva met through a program from Demium, an incubator that offers space to work and provides support and mentoring to anyone who wants to start a startup. Through the Allstartups Weekend program, the incubator brings together several individuals over three days (Friday, Saturday and Sunday) and helps them find a team, develop an idea and present it, giving also the possibility to attend several workshops on entrepreneurship. The winning team gets six months of incubation and mentoring, workspace and up to 500 thousand euros of investment. In return, they keep 15% of the company.
During that weekend, together with a third person who, meanwhile, gave up the project, these two founders created an idea. They worked on it for two weeks. Enough time to realize that it was not going to work and that they needed to find something more attractive to the market. One of their mottos is, "if it fails, fail quick." Either of them had already had their own businesses or worked in startups. Failure was already a concept they were familiar with.
With a pandemic crisis going on and after some conversations with friends, they realized that the health industry is now full of opportunities. Through these friends, they realized that the shift scheduling system for nurses, in Portugal, is currently obsolete. The organization is often done on an Excel sheet, in a very manual way and without access to the availability of each nurse (generally, nurses work in more than one institution), which led to errors, lack of staff at critical times and many hours of work to organize the staff of health institutions such as hospitals, homes and clinics. That is how MyCareforce was born, with the mission of allowing nurses to work flexibly and institutions to access the workforce in an easy and agile way. To this end, they created a platform to do that.
Two months later, the opportunity to participate in an investment round in Spain, came.  With the first pitch outside the incubator, they managed to get an investment of 100 thousand euros.
During this process, João and Pedro took some key learnings when it comes to the creation of a startup. They realized, for example, how important it is to choose the right partner for these endeavours. It takes emotional capacity to deal with the day-to-day life of a startup that can be an authentic roller coaster of emotions. "In the morning, we can have a meeting that went well, in the afternoon we can have a technical problem to solve and in the evening the rejection of some potential partner. Every day is a surprise.", says Pedro, CEO of the startup.
They also realized that, although the idea of a startup is still associated with technology, there is no need to depend on it. Nowadays, when it is so difficult to find human resources with the necessary skills, it can be an asset to be able to work in open source or with No Code platforms. In this case, Pedro, dedicated a lot of his time to learn, on his own, how to create the platform with No Code.
They believe that success also depends a lot on the ability to do networking and that there is no need to be shy about making contacts. "So far, people have been very willing to listen about this project. People always find the time when it comes to startups.", remembers João, COO of the project.
For those wanting to present a good pitch, leave two pieces of advice, be transparent and anticipate as many questions as possible. There is no point in hiding or embellish reality when talking to experienced investors and it is essential to be well prepared for all questions. A preparation that, in this case, proved to be a winning one.
Startups
startup
investment
founding
founder
founders
funding
rounds
incubator