Pitch Please: how to prepare a killer presentation of your project
Startups
Pitch Please: how to prepare a killer presentation of your project
When competing for an investor's attention or trying to win a seed round, how many nights of sleep did you sacrifice worrying about your pitch deck? Countless, we know. The night before a competitive pitch event can make anyone nervous. If you're looking for a few tips to help put your presentation over the top and convey the confidence you have in your product, then we can help you rest easy.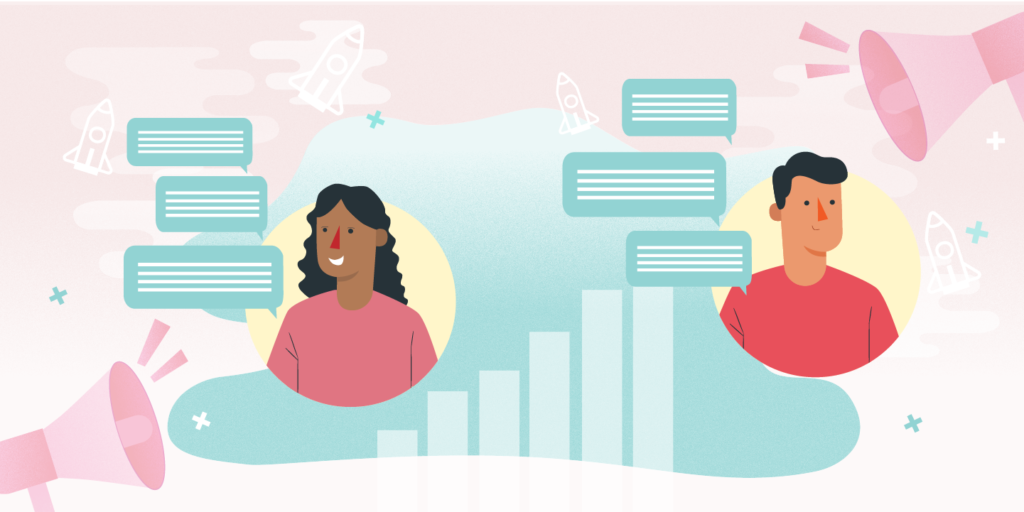 Content available in Portuguese.
---
You need to know that pitching is pivotal for business growth and can be a powerful tool to get the necessary financing and support you need to move your business forward. Yet most people who have pitched their ideas have failed to do it properly. Learning how to properly pitch is one of the most important skills a founder needs to develop. It allows them to find investors, to attract great co-founders, to recruit the best employees, and ultimately to fine-tune their idea.
Mastering your pitch will be your most valuable asset as an entrepreneur. We know that pitching in the startup ecosystem has become almost exclusively synonymous with the act of raising money. The real fact is that pitching is essential in every aspect of starting, maintaining, and driving a startup to success. The person pitching is essentially the product, you are trying to convince someone to put their trust, influence and money in you and your business. That is why creating a good pitch is so important, you might have the best idea out there, but if you can't convince someone to believe in you and your business idea in a single conversation, then you're losing a valuable opportunity for success.
You might think pitching an idea is easy, but a good winning pitch is hard to achieve without the right know-how. That is why we want to help you navigate this subtle art of pitching which can be tough to get right the first time. To help you succeed in preparing a winning pitch, here are some pointers to set you on your way.
First off, to succeed at a good pitch, you need to know what a pitch actually entails. Technically a pitch is a short presentation that introduces your startup to prospective employees or investors. This presentation is commonly known as a pitch deck, a 10-20 slide presentation designed to give a short summary of your company, your business plan and your startup vision. Your presentation deck can serve various purposes, like trying to get a meeting with a new investor or presenting in front of a stage.
Creating a good pitch is a balancing act, it should be designed specifically to address the audience in the room, which is why it is necessary to understand not just what you are pitching, but who you are pitching to. This is the most important step to mastering a good pitch.
Once you are aware of who it is you are pitching to, you can turn your focus to their expectations, needs and interests. Key questions you should ask yourself when preparing your pitch are what does your audience care about? What are their needs, goals and problems? Then strategise how your pitch addresses those needs. Once you have identified your strategic benefits on offer, you're well on your way.
You then need to back up these benefits, often best done by sharing a story. A story should be memorable and personal and is a great way to expand on the strength of your product or service. First, you must illustrate either the problem your audience is trying to solve or the goal they are trying to accomplish. Next, you describe how your solution will help. Lastly, you share the results of your customers experiences. Stories in this format show your investor that you can deliver on your promises.
Your pitch is also an influential marketing tool. You could have the best idea out there, but if the content and quality of your pitch isn't right, you'll never get noticed. That is why incorporating visual media into your pitch is crucial. Your pitch deck should be short, concise and to the point and should only be visual images that reinforce your talking points. Remember, the audience is there to listen to you, not read your speakers notes.
Finally, we need to listen to that old saying of practice makes perfect. Nothing is scarier, or more ignorant, than listening to someone unprepared and who doesn't know what to say next. Trust us, no one wants to hear you stumbling around trying to think of words to convince them to pick you. So practice as much as you can whether it's on your colleagues, friends, your mom, even your dog if you have too. The stronger and more articulate you are, the clearer and more confident you will come across. And that could be the winning detail in the end.
A great example of a startup founder who delivered a winning pitch was presented by the CEO of Unbabel, Vasco Pedro in 2016. Vasco's pitch at the Y-Combinator Demo Day is a great example of a clear, to the point pitch deck presentation that helped win his company some serious seed funding.
We know a great pitch cannot save a bad startup, but a bad pitch can destroy a great startup. That is why Startup Portugal created the Pitch Voucher program, which has already hosted three program editions and a training workshop which shed some light on how to build a winning pitch. This voucher provides a platform to showcase your business to all the players. The program is organized in collaboration with the National Network of Incubators, so stay tuned to your local incubator for more information as we will be hosting two more editions in 2021.
In addition, you can also practice your pitch by registering for the upcoming Viva Tech competition! Together with AICEP, we are setting up a Portuguese-only pitch competition that will grant local founders access to VivaTech Paris 2021 for free. This is a great opportunity to put yourself out there and try your turn at putting these pitching tips to good use.
Now go pitch!
startup
founders
Pitch
competition