Insects, oat milk and "you can leave it in the elevator": foodtech changes during the pandemic
Startups
Insects, oat milk and "you can leave it in the elevator": foodtech changes during the pandemic
A year and a half's worth of global pandemic had a relevant impact on several industries. The food sector is no exception. What has changed, what's here to stay and what are the future trends for startups?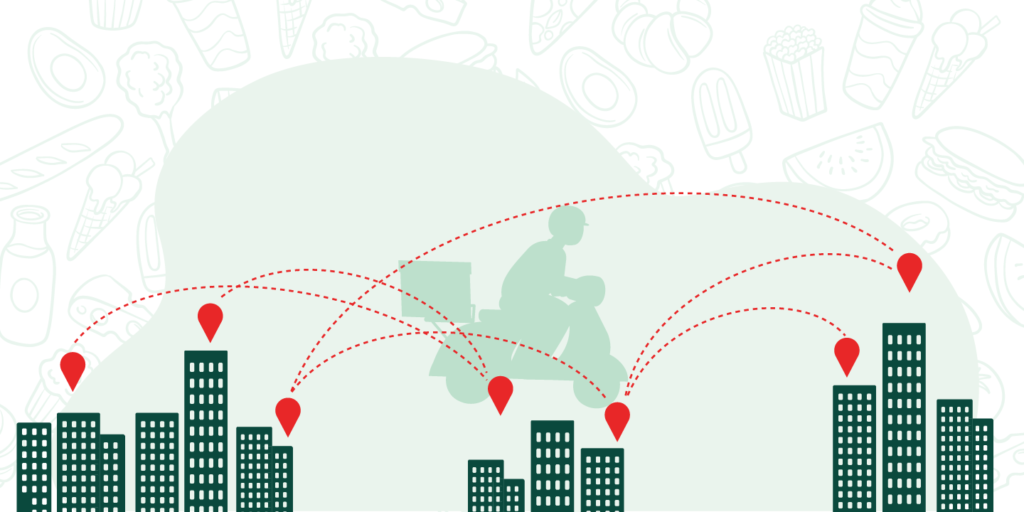 This post is part of a collaborative effort between Startup Portugal, The Next Big Idea, and Sapo24, meant to create relevant content to portuguese ecosystem.
Content available in Portuguese.
---
The beginning of the global pandemic that we have been experiencing for about a year and a half had immediate effects on the food sector, especially regarding restaurants, forced to close their doors. Even now, having the possibility of reopening, restaurants still have to do it with some restrictions and limitations.
According to a recent study by TheFork over 85% of respondents said the pandemic has changed the way they consume their meals. The same study found that instead of dining out, 75% of respondents continued to eat at home in 2021. This analysis further reveals that 66% of respondents indicated they had used online delivery services, while 78% said they will continue to use digital technologies more often and 92% reported that they will continue to use them even after the pandemic.
These numbers justify the growth and development seen in-home delivery platform startups — an alternative that became relevant when opening doors was not possible. As an example, in the last year, just in Portugal, Uber Eats registered an increase in sales of 160% and 130% in partnerships.
With restaurants having home delivery or takeaway delivery as their only source of income, alternatives to the business model of existing platforms (Uber Eats, Glovo or Eat Tasty) have also emerged, charging a fixed monthly fee instead of a commission per order. This was the case of startups such as eStart4, WeFood, Pleez and Kitch Tech. With those, meals are also delivered by couriers, but they do not have a dedicated platform, orders can be placed directly at the restaurant page. Their goal is to support local businesses and to function more like a community than a business. This approach allowed eStart4 to have the support of the Parish Council of Misericórdia (Lisbon) for the DeliverLX platform developed by the startup eStart4.
Interestingly, despite the significant growth of these platforms, according to DigitalFoodLab's Foodtech in Europe – 2021 report, made in partnership with Google Clouds and Nestlé, in terms of investment in Europe, the food-tech sector remained strong but has not increased when compared to the year before the pandemic, 2019. In fact, it remained exactly the same.
If in 2019, in Europe, the top 3 investments were attributed to delivery platforms, in 2020, the top was occupied first by Karma Kitchen, a company that transforms industrial spaces into kitchens for commercial purposes; second, by Ynsect, which transforms insects into high nutritional value ingredients for animals, plants and humans; and the third, by Oatly, a company that offers a vegetable product (commonly known as oat milk) as an alternative to cow's milk.
In Portugal, according to Startup Portugal/Deal room data, the startup with the largest investment in 2020 was Shimejito — a company that developed a technology that allows anyone to be a mushroom producer and that received 10.5 million euros of a North American fund.
Sensei, a company that has made the headlines for its involvement in the opening of the first contactless and cashless store of Portuguese retail Continente, got 500 thousand euros of financing from Sonae IM (Bright Pixel). Nutrium, a platform that connects its users to nutritionists virtually, in October 2020 captured an investment of 4.25 million euros from Indico Capitals.
Still according to the Digital Food Lab report, by the end of 2021 investment trends may be more accentuated in the production of insects and processes that allow them to be viable for human consumption and in technology that allows the development of products that replace meat and its derivatives, through precision fermentation.
It is expected for large corporations to also have an impact on investment in the ecosystem and as they are already betting on partnerships with startups that develop more sustainable products or that have technology that facilitates their management or logistics. Delivery platforms are already starting to sign partnerships for grocery delivery and there are already restaurant chains joining startups to offer vegetable solutions as an alternative to meat. McDonalds has recently signed a partnership with Beyond Meat, an American company of vegetable burgers.
entrepreneurship
investment in Portugal
investment
foodtech
pandemic
entrepreneur