Portuguese founded startups set a new record for money raised
Startups
Portuguese founded startups set a new record for money raised
With most pundits reporting a continental-wide struggle to find investment in Europe, Portugal seems to be an outlier in that stat recording a new high level for money raised in investment rounds of over €510M in little over half a year.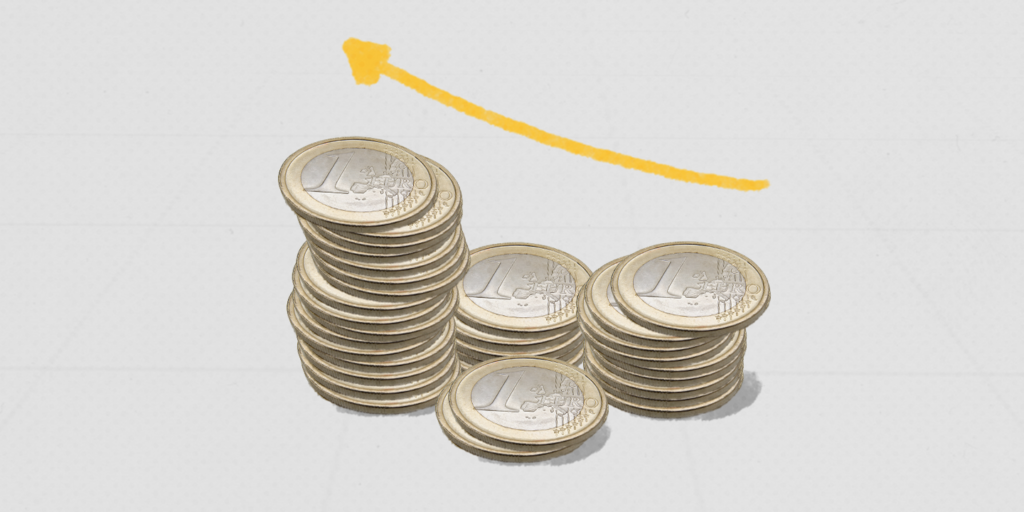 This post is part of a collaborative effort between Startup Portugal, The Next Big Idea, and Sapo24, meant to create relevant content to portuguese ecosystem.
Content available in Portuguese.
Subscribe our newsletter to keep updated on these articles and other content.
---
In 2018, it was reported that Portuguese-founded startups raised around €485M in investment. Last year, despite the pandemic shutting down countries all over the world, PT-based startups rose to the challenge and were able to still raise over €435M. This is nothing short to what other markets, bigger markets, have been doing — as reported by Startup Portugal in 2019, the money raised by PT-starts represented 0,2% of the country's GDP, numbers similar to what startups from Germany and France have been reporting, and above what Spanish, Italian and Greek startups have been reporting.
With this context, nothing really indicated that this would be a year out of the ordinary for Portuguese entrepreneurs. According to Sifted, European entrepreneurs have been struggling to find investment opportunities, having recorded lower volumes of money raised since 2016. Against all odds, 2021 seems to be a year of superation and of confirmation, having started the best possible way, with a new, 100% PT-based unicorn coming about in the first quarter. Feedzai, unlike other Portuguese founded unicorns, was able to reach its status without ever moving its headquarters to other markets, a testament to the credibility associated with the .pt brand, and obviously to its founders resiliency.
Even so, all expectations have been already met, surpassed and Portugal is definitely in a record year for startups: according to Dealroom data, Portuguese founded startups have already raised over €508M in investment in almost 60 rounds successfully concluded. Please bear in mind that of the rounds reported, 24 seed or pre-seed rounds have undisclosed values, which might tilt the scales a bit more towards the "record year" argument.
Factor two more interesting facts: these €508M have been raised in little over half a year. Even if we are looking solely to startups headquartered in Portugal, this value reaches historic levels, going head to head with 2018 and 2020 when companies such as Farfetch, Talkdesk, and Outsystems contributed to the total sum reported. In 2021, and according to Dealroom data, excluding startups who have moved their headquarters to foreign markets, Portuguese founders have been able to raise nearly €220M. More than half of the money raised in 2021. If this isn't a record, it is close enough to one.
The year of 2021 seems to be a key year for the Portuguese ecosystem, not only with a record of money raised, two new unicorns founded in Portugal by PT-born entrepreneurs, but also with the Startup Nations Standard being promulgated by the European Union to accelerate startup growth in the continent. This happened not only under the Portuguese Presidency of the Council of the European Union, but also with major contributions from Startup Portugal and with the country ranking amongst the top markets to already implement some of the eight key points to become a startup nation in Europe.
Startups
entrepreneurship
investment in Portugal
investment
unicorns