Healthcare is ready for disruption by Pedro Cruz Morais
Startups
Healthcare is ready for disruption by Pedro Cruz Morais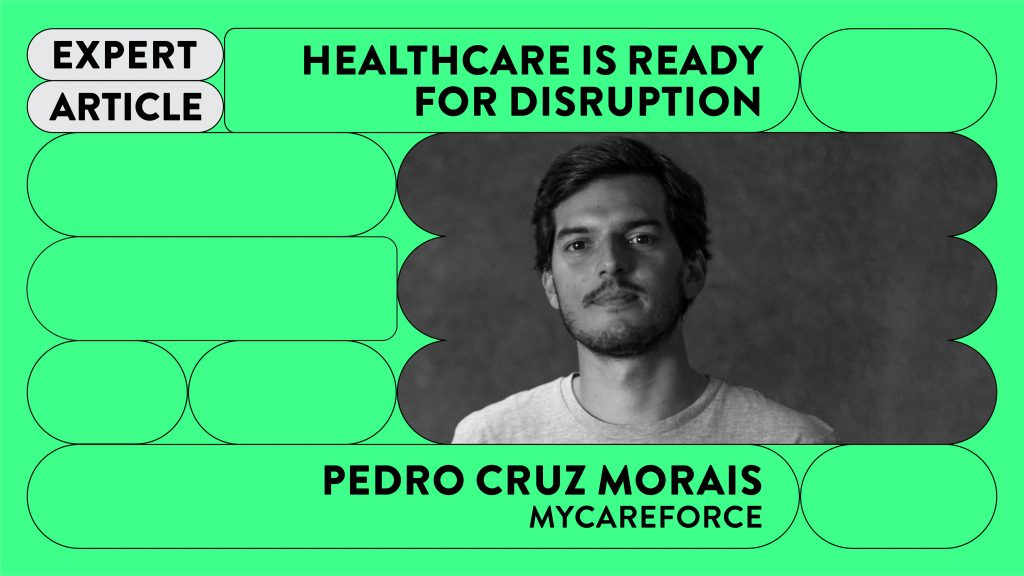 Healthcare is ready for disruption
Written by Pedro Cruz Morais, co-Founder of MyCareforce (free translation)
Until a few years ago, the healthcare space was not the first sector that came to mind when thinking about starting a venture. However, this has been changing. Healthcare players are becoming more prone to innovation, creating a favorable environment for digitalization and the introduction of new processes. Some have even created their own startup programs and innovation departments – which is a strong (positive) sign of their intentions.
I have realized that when most people think about health tech, they think about laboratories, clinical trials, and devices. However, the healthcare industry presents numerous untapped opportunities across various verticals. From SaaS or marketplaces focused on mental health, patient monitoring, or HR to pharma, biotech, or medical devices, the opportunities are endless.
At MyCareforce, we are targeting a specific problem within the sector: the shortage of healthcare professionals. We are a platform that connects healthcare professionals with facilities, streamlining the whole process from sourcing to payments. With our solution, facilities can hire in three simple steps: they publish the shifts, match with available candidates, and pay at the end.
This problem is caused by several reasons, including an aging population, migration, lack of interest from younger generations in pursuing careers in healthcare, and – due to multiple factors – the increased rates of worker attrition. As traditional solutions were not solving this problem efficiently, we knew we could leverage technology to address it. As I like to say, we are on a mission to not only solve the shortage of professionals but also improve the overall quality of care in the industry.
All in all, there are many challenges and processes that could be improved, investors are looking into the space, it is not as exposed to fluctuations or crises as other sectors, and most importantly, you have a real impact in society. It is a massive opportunity that is worth exploring.