Portugal's Entrepreneurial Universities Ranking'23
Startups
Portugal's Entrepreneurial Universities Ranking'23
Each year, Startup Portugal publishes a report of the Portuguese Higher Education Institutions with more alumni founded startups. Get to know first hand what has changed in this year's Portugal's Entrepreneurial Universities Ranking Report.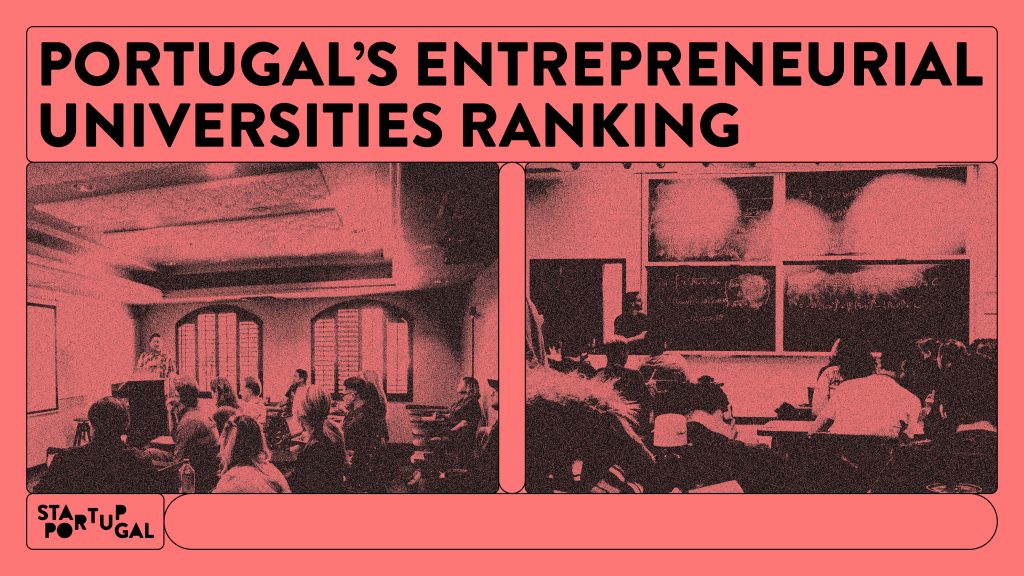 Developed in collaboration with Dealroom.co.
Today, Portuguese Universities offer plenty of opportunities for entrepreneurship: from incubators, to accelerator programs, courses, curricular units, and even competitions and extracurricular activities. It is a recent development in Portugal, but this is no doubt the time for students, young entrepreneurs, and future founders to grasp the opportunity of starting their own startups.
As an example, the NOVA School of Business & Economics Haddad Entrepreneurship Institute launched once again the Startup Summer Experience 2023, a five-week internship experience where students get real life startups challenges to solve. As for the University of Porto, it will be until 2026 the host of the European Innovation Academy, recognized as the largest technological and digital entrepreneurship program in the world.
Another initiative worth highlighting is the Lisbon MBA Católica | Nova, in collaboration with the MIT Sloan School of Management. According to the «Global MBA Ranking 2023» by the Financial Times, it is among the best in the world, ranked 85th among 100 MBA, in just five years of teaching (1).