Portuguese Delegation travels to Toronto with 13 startups to attend Collision
Startups
Portuguese Delegation travels to Toronto with 13 startups to attend Collision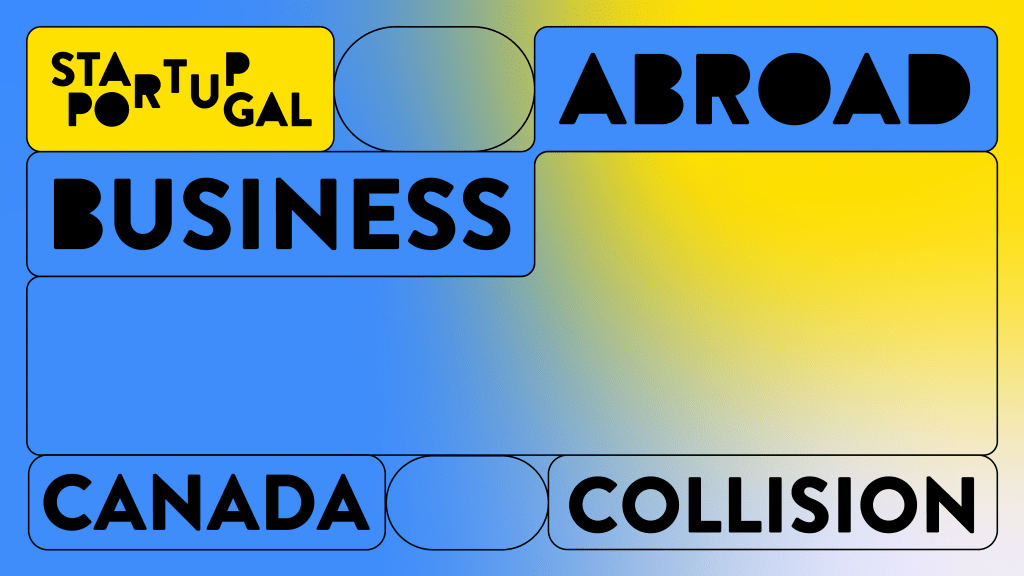 Canada is more than just the second biggest North American economy. It is home to unicorns like Shopify and Hootsuite and world-class innovation hubs like MaRs Innovation or One Eleven. With the current policies on visas and immigration in the USA, more tech talent and startups are relocating to the country.
Collision is the North American edition of these global summits, attracting attendees from 120 countries. 100+ global business delegations are expected to attend the conference.
Portugal will be represented at Collision with a delegation supported by Startup Portugal and the City of Lisbon from the 26th to the 29th of Jun 2023. Some of these startups will have exhibition spaces in the startup islands. If your startup is not part of the Collision startup program or during the days when you are not exhibiting, we encourage you to utilize the Lisboa & Portugal Lounge as a meeting point and a venue for hosting your meetings.
Get to know the 13 Portuguese startups that will be at the Collision here:
Binedge.ai: Fast Ultra-low-power AI on tiny devices.
Naoris Protocol: Naoris Protocol is a Decentralised Cybersecurity Mesh Architecture (dCSMA) that ensures Confidentiality, Integrity, and Availability (CIA) in a Distributed Quantum Resistant manner.
ENLINE: Unique sensorless digital-twin technology for power grids.
Brandy: Cloud Conversational Platform that allows businesses to communicate with customers in all major messaging apps.
Infinite Foundry: Cloud platform that hosts the 3D digital copy of an industrial facility for 3D remote monitoring, plant optimization and virtual training.
Goparity: Impact investing and finance app that empowers people and businesses to actively contribute to the United Nations' Sustainable Development Goals.
Nearsoft: Digital bank platform.
VGANG: AI-powered B2B dropshipping platform that operates with the mission of increasing access to planet-friendly products.
Gripwise Tech: Performing assessment and monitoring of frailty and sarcopenia to actively promote healthy ageing! Visit us! Get a Grip, Be Wise!
iLoF – Intelligent Lab on Fiber: Using AI and Photonics to enable a new era of personalized, precision medicine.
The Carbon Games: The Carbon Games is a blockchain-based, gamified carpooling solution that incentivizes eco-friendly commuting, especially at large events and for large corporates. Users earn tokens, minted as NFTs, for participating in carpooling activities.
Wide Ocean Retreat: Wide Ocean Retreat helps companies organise unforgettable offsites in Portugal, Azores and Madeira islands. We make retreat planning easy by putting together a personalised package for your company offsite.
Digital Manager Guru: No-code online sales platform.
Download the delegation's booklet here.
startup
entrepreneurship
investment
internationalization
conference