It's not business as usual anymore
Covid19 Editorial
It's not business as usual anymore
The outbreak of the new COVID-19 is changing the way we live, work and socialize. Social distancing is forcing us to reshape every single aspect of our lives, perhaps forever.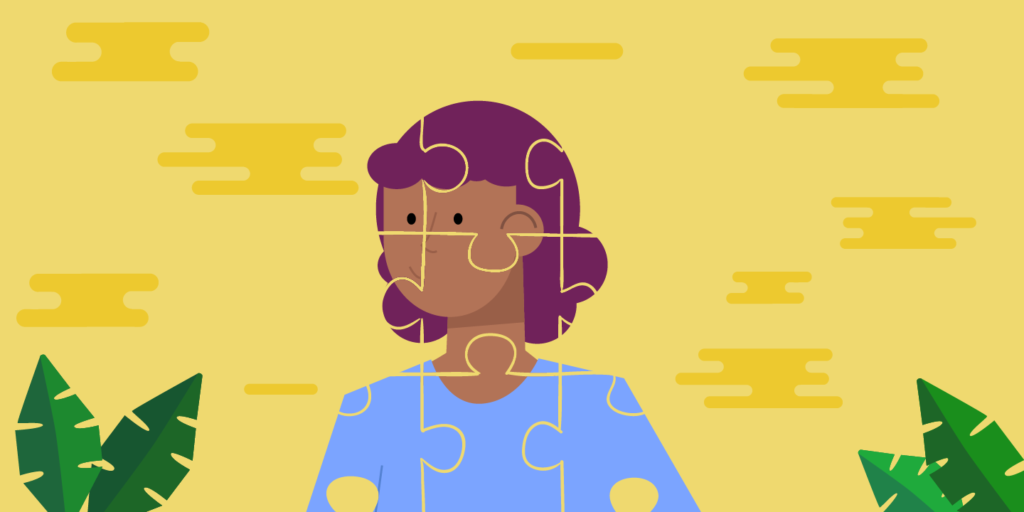 This post is part of a collaborative effort between Startup Portugal, The Next Big Idea, and Sapo24, meant to create relevant content to tackle the COVID-19 pandemic.
Content available in Portuguese.
---
The outbreak of the new COVID-19 is changing the way we live, work and socialize. Social distancing is forcing us to reshape every single aspect of our lives, perhaps forever.
For the last 2 months, the new COVID-19 has hit Europe gradually, and then suddenly. Schools and universities are shut down. Shops, bars, and restaurants are closed. Business districts are deserted. Tourists are nowhere to be seen. Faced with this pandemic, countries struggle desperately to "flatten the curve" to prevent the collapse of the healthcare system, as it is already happening in Italy and Spain. There's only one solution for the time being: social distancing.
This pandemic and the social distancing measures brought by it forced companies and people to find solutions to adapt to this new reality: new ways to work, educate kids, exercise, communicate, shop. But moments of crisis also present an opportunity for innovation. We have seen examples of this in the past when the 2003 SARS outbreak helped jumpstart China's e-commerce sector. This sector experienced tremendous growth after this epidemic especially with the e-commerce company Alibaba. Likewise, while uncertainty over COVID-19 continues to grow, consumers are becoming more cautious about shopping in public places and are, once again, utilizing the internet as a means of getting whatever they need.
Besides the growing number of internet users during this global quarantine, other phenomena have stood out in the places heavily affected by the virus. Since the epicentre of the virus is in Italy, the Venice canals have never been cleaner due to the absence of boats and gondoliers. Also, satellite readings of air pollution levels over China, Italy and Spain show that the regions hit hardest by the COVID-19 have also caused air pollution levels to decline dramatically. According to some reports, China's quarantine has saved more than 100 million metric tons of carbon dioxide emissions from entering the atmosphere – which is about the equivalent of what Chile produces in a year.
Although there are some positive effects coming from this pandemic, we cannot ignore the impact it is having and will continue to have in sectors that rely on people coming together in large numbers. Cafes, gyms, restaurants, bars, nightclubs, hotels, theatres, cinemas, museums, musicians and other performers, sporting venues, and airlines are struggling. People are adopting new behaviours, in line with the recommendations of health institutions, to prevent the spread of the virus. Staying in and avoiding all physical contact is a must. While trying to maintain their source of income and provide people with their basic needs, bakeries, restaurants, pharmacies and supermarkets have adopted take-away or home delivery services. According to the fintech startup Ifthenpay, since the virus is spreading throughout Portugal, the adhesion of these sectors to payments by ATM reference has exploded. Also in the last week, SIBS revealed that purchases by MBWay (Portuguese app that offers an ATM solution for immediate purchases and transfers via a mobile phone or a tablet), contactless and QRcode increased in physical stores. These payment solutions comply better with the health authorities' recommendations for the prevention of contagion.
All of these changes in the way people are living had a huge impact on the stock market. When COVID-19 was officially declared a pandemic, the stocks fell more than 20% from their peak just last month. Both events are related since the stock market reflects the public's feelings about the future. And right now, the future is uncertain, volatile, and unstable. We are living a unique moment in global history when, almost overnight, the world stops as fears of a prolonged coronavirus-induced recession took hold.
However, while the vast majority of companies saw the value of their shares plummet, some of them manage to snatch victory from the jaws of defeat. Zoom, a video communications company, became a household name these days with students, friends, hospitals, families, and workers using the app to connect virtually. Its shares have soared in value, around 74% this year, while the remainder of the stock market has plummeted as COVID-19 panic remains. In recent months, with the spread of COVID-19, interest in technologies that assist remote work has spiked. Monday, an operating system for work, has been with us for quite some time. However, since the start of the outbreak, the usage of Monday's platform has increased by 60% – in China usage has soared by 200% – with similar phenomena expected in countries like Italy or Spain. The same happened with Microsoft Teams: as of March 18, 2020, the number of daily users has grown by 12 million, from 32 million to 44 million daily users around the world as people begin to work from home in response to the spread of COVID-19.
While some companies got hit pretty hard by the pandemic, the biggest technology companies are thriving. We have become increasingly dependent on the services from the technology industry's most prominent companies, whether it is for entertainment or to obtain essential goods. For starters, we've have witnessed an increase in traffic to video streaming sites and social media platforms. People need something to do while quarantined and multinationals like Netflix, a movie and series streaming service, provide exactly that: something to do with your time. With that said, downloads of Netflix's app jumped 66% in Italy and 35% in Spain. Facebook's prospects are looking bright this year, with many people turning to it for news and distraction while working from home. Facebook's Messenger app has doubled in volume as well as voice calling over Whatsapp messaging service. Another source of entertainment that has become immensely popular in recent years is video games. Video game usage and live streaming have spiked globally as of March. Globally, the weekend of March 14 saw an increase in streaming audiences over the previous weekend, with Twitch's viewership going up 10% and YouTube Gaming's by 15%.
However, while these multinationals are doing great, other technological companies have been looking for ways to adapt their businesses to this new way of living. Tinder is also trying out new ways to engage users and surpass the isolation of people may feel during the quarantine. Last week, the app announced a new Passport feature that allows users to transport themselves out of self-quarantine and to connect with anyone, anywhere in the world. While Tinder seeks to connect users globally during this time, Plenty of Fish (yet another dating app) had a different approach and announced a new feature that allows users to live-stream for free.
While some companies pivoted their business model to meet the newfound need of consumers, others had a different approach. Some have adapted their technologies to meet the needs of healthcare systems and help people fighting on the front line: doctors, nurses, and other healthcare workers. The Italian company Isinnova, since a pandemic hit Italy, started to develop innovative tools to save lives. After creating valves for ventilators using 3D printing in less than six hours, the company come back with a new idea: transforming Decathlon diving masks into ventilators. The product has already been tested in intensive care patients in an Italian hospital and worked. Something similar also occurred in Portugal. The Portuguese 3D printing company, FAN3D, is producing and sending visors to hospitals for free to protect doctors from possible contagion with Covid-19 if they lack the necessary protections.
The world is ever-changing. It's up to us to adapt to this new way of work, live and communicate. Given that many workers and companies have been forced to change their way of working, chances are that some of these changes will stick post-COVID-19. One thing is certain: this pandemic will probably change our definition of business as usual in a way never seen before.
Startups
entrepreneurship
COVID-19
business
stock market
e-commerce