Update! Vouchers for Startups and Vouchers for Incubators
Startups
Update! Vouchers for Startups and Vouchers for Incubators
Attention! There are new and important changes to the calls "Vouchers for Startups" and "Incubator Vouchers". New notices have been published for the "Vouchers for Startups – New Green and Digital Products" (€65M) and "Vouchers for Incubators and Accelerators" (€10M), under the numbers 16/C16-i02/2023 and 17/C16-i02/2023, respectively. The…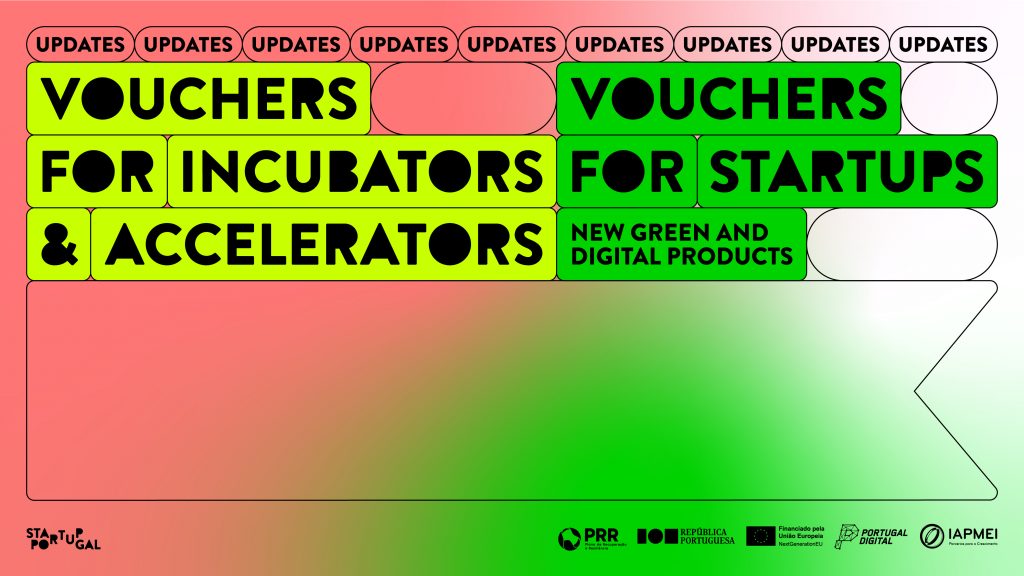 Attention! There are new and important changes to the calls "Vouchers for Startups" and "Incubator Vouchers".
New notices have been published for the "Vouchers for Startups – New Green and Digital Products" (€65M) and "Vouchers for Incubators and Accelerators" (€10M), under the numbers 16/C16-i02/2023 and 17/C16-i02/2023, respectively.
The application forms will be available from November 30, 2023, through the IAPMEI and Startup Portugal websites.
In order to submit the application, the Beneficiary must be registered and authenticated at the Balcão dos Fundos.
Stay tuned to our channels for all the details of these calls!